The Qualifications Assessment service is experiencing an exceptionally large volume of applications, please note that we might take longer to acknowledge and assess your application. We will strive to do our best and contact you as soon as possible. Thank you for your patience.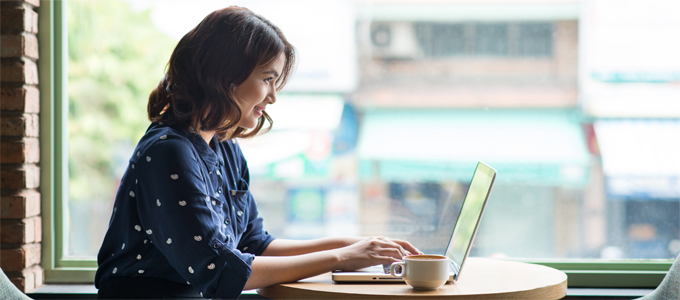 Welcome to the
QA i-Portal
Welcome to the HKCAAVQ QA i-Portal!
You are strongly advised to read the Process of Qualifications Assessment and Outcomes of Qualifications Assessment pages before applying for qualifications assessment.
QA i-Portal allows you to:
Submit qualifications assessment application form
Upload qualifications documents
Pay assessment fee
Track your application
Online submission:
2018.07.16

Information related to applications for Teacher Registration/Appointment Purpose updated

To facilitate better understanding of supervised teaching practice, information related to supervised teaching practice has been updated in Guidance Notes for Applications Point 10, Information Sheet for QA Applicants seeking to becoming teachers in Hong Kong and General Information on local Teacher Training Qualifications documents. Samples of Teaching Practice Proof has been added under 'Help/Form' for applicant's reference.

2018.06.13

Termination of Paper Qualifications Assessment Application Submission

Application Forms for Qualifications Assessment in paper format received after 1 July 2018 will not be processed and returned to the original senders.

Individual and Organisational applicants should submit their applications via QA i-Portal to avoid delays.

Should you have any questions regarding the above, please feel free to contact us at 3658 0285.

2018.03.07

Revised Fee Schedule for Qualifications Assessment

In accordance with the HKCAAVQ Ordinance (Cap. 1150), the Permanent Secretary for Education has, under delegated authority, approved a fee adjustment for qualifications assessment services provided by the HKCAAVQ.

From 3 April 2018 (10am), the fee for qualifications assessment for different purposes will be adjusted as follows:

For Quality Migrant Admission Scheme (QMAS) purpose: HK$3,105 (US$400)
For teacher registration purpose: HK$2,890
For general purpose: HK$2,615

The revised Guidance Notes and information sheets incorporating the fee adjustment will be made available on the QA i-Portal on 3 April 2018.

2018.02.15

Please note that the QA i-Portal will undergo system maintenance from 9:00am to 1:00pm on 24 February 2018 (Saturday). The site will be temporarily suspended during that time. We apologise for the inconvenience caused.

2018.02.15

Please note that the online payment system will be suspended at the following times for maintenance:
(a) from 3:00a.m. 16th Feb 2018 (Friday) to 5:00a.m. 16th Feb 2018 (Friday); and
(b) from 6:00p.m. 23rd Feb 2018 (Friday) to 1:00p.m. 24th Feb 2018 (Saturday).
To check your payment status, please click on to "My Online Payment".

2018.01.08

The QA i-Portal has been launched today.

2017.09.01

The QA i-Portal service will be launched in early January 2018.